Oh, High school…it was the best of times and it was the worst of times…
As many of us can remember, it was a time of friendships, roaming the hallways, first loves, getting into trouble and tons of awkwardness. I mean here are a few gems from my high school years… (yes, I was an art kid as seen on the right)

Between Prom, football games, getting drivers licenses, getting into fights and all the things that come with growing up, we can all remember yearbooks.  Yearbooks are something that many cherish as a keepsake to look back on. It is also the place where many of us got "labels", awards and our high school identities.
We all knew the "smarty pants" valedictorian, the prom king and queen, the stoners and every other label in the book. We could easily point someone in the direction of those individuals because they were well known for SOMETHING.
Well, just like people in our high school yearbooks, I find that online store builders can be remembered for similar things: looks, functionality and "talents."
It's easy to say that individual online store builders are known for certain "talents" and they have an "online reputation." Since we have written a lot of individual reviews of most of these builders on Disruptive's blog, I wanted to share my top 5 picks for the "best and brightest" online store builders and what they are known for.
Let's flip this digital yearbook open and take a look at some awesome online store builders!
1. Shopify: The Ecommerce Valedictorian
Online Reputation: The Representer, The Online Store Builder for Everyone
Shopify is one of the best online store builders on the internet, hands down. It comes with rave reviews and with over 400,000 customers and features to help you build a very professional online shop, you are bound to succeed.  You can choose from over 100 beautiful storefront templates, look through their vast app market and get all the help you need along the way!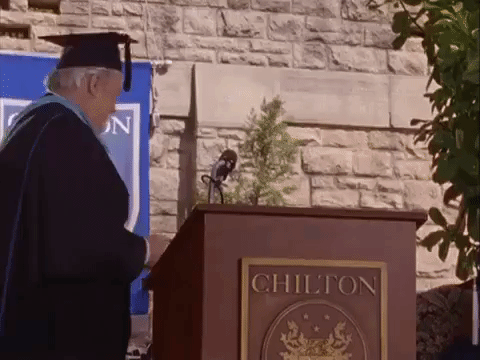 With Shopify, you can quickly create an online ecommerce storefront complete with a blog and other features which will make it more attractive and functional for potential customers. As the ecommerce valedictorian, it's truly is your best option when it comes to functionality, user-friendliness, marketing features and an overall holistic ecommerce website.
Talents:
One of the best things about Shopify is the variety of themes that it offers to online storefront builders. When you set up your business storefront, you need to know that you are using a template that will reflect your brand in the best way. Shopify has you covered, it offers the best of the best!
Whether you are running a coffee shop, a Fortune 500 Business or even selling something as silly as Poo-Pourri, you will find a theme that will fit your brand's needs. Not to mention, once you find a theme, it's super easy to customize and set up.
Another amazing aspect of Shopify's platform is it's easy to use UX that allows anyone to build a business website with minimal effort. You can go to the platform and start creating a site immediately without having to spend time learning the platform or nerding out over code.
There are many different ecommerce options out there to choose from. However, none seem to have half of the features that you will find on the Shopify platform. It's pretty awesome.
Below are some of the amazing features that you will find with Shopify:
Crazy good themes
Mobile Support
24/7 Help
Full Blogging Capabilities
Easy Search Engine Optimization
Use Your Own Domain
Web-Based Builder
Numerous Plug-Ins & Applications
Integrated Payments
Unlimited Web Hosting & Bandwidth
Free SSL certificate
Automatic carrier shipping rates
Accept credit cards and 70 different payment gateways
Flexible shipping rates
Automatic taxes
Multiple languages
Dropshipping
Marketing & SEO
Shopify is honestly the ecommerce solution every other ecommerce platform should aspire too. If you are looking for an all-in-one ecommerce solution for your online store, you are looking to grow and add products and you are open to building your technical skills, then Shopify can be a great fit for you. It truly is best for online store builders!
2. Squarespace: The Ecommerce Prom Queen
Online Reputation: The Beauty Queen, The Online Store Builder for the Creatives
Squarespace is an online store builder that has been in operation since 2004 and it's known for its beautiful visuals. In fact, the New York-based site prides itself on offering a crisp and carefully organized layout that is very easy for people to use and it'll be a pretty beautiful site!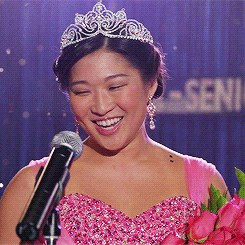 Squarespace has incredibly polished, eye-catching and professional themes for you to choose from. With its drag and drop builder, you get extensive styling options to make your storefront truly shine and be the "it" girl compared to your competitors. I mean, if Squarespace is going to be the "prom queen" of online store builders, it has to be a show stopper… It is all about the looks and functionality for customers!
Just take a look at some of their sites:
Talents:
Squarespace cuts the crap out of beautiful web design so everyone has the ability to have a beautiful site. Squarespace truly wishes for digital "world peace and equality", thinking everyone deserves the best of the best! (just like any beauty queen would).
With Squarespace, you don't need to hire a designer and development team to create a truly stunning site! They provide you with an intuitive design platform so you do not have to worry about any coding or technical problems.
The website editor allows you to insert your text, images, and files wherever you want on your site. You can "drag and drop" items to customize the design of your template. This removes the hours it would take make changes with coding languages. Whew!
Squarespace uses a platform called LayoutEngine to help customize your site. It allows you to alter the layout of your page in a matter of seconds. You can drag and drop any item on the page and decide how elements interact with one another.
Below are some of the amazing features that you will find with Squarespace:
Creative and High-Quality Visual Charged Templates
Variety of Integration Programs
Strong Mobile Support
24/ 7 Help
Full Blogging Capabilities
Easy Search Engine Optimization
Strong Branding Capabilities and Visuals
Free Domains

SSL Security

Google Email

Order Processing

Label Printing

Customer Account
If you are just starting out with web design and are looking to have a "beauty queen" of a ecommerce storefront that is visually charged, this is the right online store builder for you.
Although this option might be a bit more expensive with starting costs, it is very much worth the investment for those who want to build an awesome robust ecommerce site with Squarespace's tools. You will be able to create a professional, stunning and functional website on a fairly reasonable budget.
3. Wix: The Ecommerce Hero (for the Small Guys)
Online Reputation: The Hero, The Online Store Builder for the "Little Guys" 
Wix is an online store builder that has made it easy to design an awesome ecommerce website for your business. You will not need any coding experience to create the perfect site on Wix and if your business's story is best told through images, Wix templates are a good choice.

Wix has a large selection of professional, ecommerce-oriented templates to help you to build your digital storefront. With its functional drag and drop user interface, comprehensive support system and lots of applications to choose from, Wix is a user-friendly platform ideal for small businesses and independent entrepreneurs.
Talents:
The best thing about Wix is how easy it is to use. Honestly, it will take you like 5 minutes to set up a basic storefront! You can "drag and drop" items on your page to design your site and this function alone is perfect for people needing to get a site up quickly. You no longer need to be a skilled coder or graphic designer to create a killer ecommerce website.
"Online Store" is Wix's most popular plug-in for ecommerce. It's a multi-component application that provides everything you need to run an ecommerce business. So, if you are stressed being a smaller business needing to know all the features you need to run a business, Wix has your back!
Wix hosts hundreds of free plug-ins for their web pages. They also have premium plugins for their paying subscribers, including SEO-friendly plugins. You can access their plug-ins in their online plug-in store.
Another killer feature of Wix is that it really focuses on mobility. Wix not only supports mobile websites, but it also has a tool specifically for mobile optimization. Many web development platforms convert your mobile site for you, but the Wix platform allows you to design and customize the mobile versions yourself while you create your storefront.
Below are some of the amazing features that you will find with Wix:
Quick and Simple Design & Setup
24/7 Help
Optimized for Mobile
Beautiful Templates to Customize
Easy and Creative Blog Features

Unlimited Bandwidth

Storage: 20 GB

Ad Credits to Use
Online Store & Features
$5 Domains
Wix is the perfect online store builder for smaller ecommerce businesses that don't plan on scaling up anytime soon.  If you are looking for a simple, sleek, visually appealing, all-in-one online store builder that you can sell a few things online on, Wix will be a great option for you.
4. WooCommerce: The Ecommerce Prom King
Online Reputation: The Popular Guy, The Familiar Online Store Builder
WooCommerce is one of the most popular ecommerce platforms worldwide due to the fact that it's built on the WordPress platform many people are familiar with. WooCommerce is a ecommerce platform that lets small and medium-sized businesses sell their services and products on a customizable online storefront.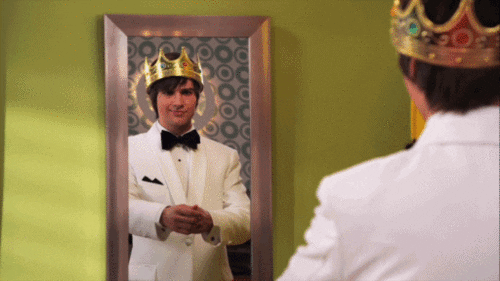 As an open-source platform, WooCommerce gives users a lot of control over various aspects of running their business. It's also great ecommerce software for businesses that have a higher volume of sales.
Talents:
Woocommerce is familiar! Everyone knows this guy!  If you know WordPress, WooCommerce will be a breeze.
The WooCommerce plugin turns your WordPress website into a very powerful online store. Since WooCommerce is open-source, you can host it anywhere provided you can install WordPress. Nice, right?
In addition, WordPress has a very large community, which gives you access to additional resources for you to understand the platform and get help with weeding out bugs or other problems.
Below are some of the amazing features that you will find with WooCommerce:
Modern and easy to design templates
WordPress content integration
Pre-installed payment gateways
Total control of the checkout process
Set default currency
Geo-location Support
Automatic taxes
Reduce page loading
Add/Manage high product volumes
Inventory management
Shipping calculations and flexible shipping destinations
Search engine optimization (SEO)
Discount coupons and codes
Product reviews
Owner verification
Reporting
Analyze products and orders
CRM/Store management
Support/Hosting
Ultimately, WooCommerce is a toolkit for turning an existing WordPress site into a fully functional store. If you are familiar with WordPress and love the platform, this might be the online store builder for you!
5. Volusion: The Ecommerce "Cool Stoner Kid"
Online Reputation: The Chill Guy, The Chill Approach to an Online Store Builder 
Volusion
is a leading ecommerce platform that helps facilitate the process of hosting your online storefront. Volusion is one of the larger ecommerce online store builders that allow you to start selling your products without being a technical nerd at all.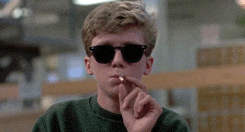 After all, who has time to learn all that technical knowledge when you really ought to be focused on growing your business instead? If you are interested in launching your own store but you are unfamiliar with web hosting, ecommerce software, and managing a website on your own, Volusion offers a variety of solutions!
Talents:
Volusion is just an easy solution for every ability level. Volusion is ideal for both tech-savvy programmers as well as individuals who are not familiar with running and operating an online business.
Volusion is an optimal solution for individuals who are looking to simplify the process of setting up a storefront and selling online. By eliminating the responsibility of hosting your own website, keeping up with updates and managing security, Volusion helps you to focus on why you're building a website in the first place: your passion and your business!
Whether you are an experienced programmer looking for a "One-Stop-Shop" or a tech newbie,  Volution has a solution for all.
Below are some of the amazing features that you will find with Volusion:
Simple SEO Features
One Page Check Out Feature
Simple, Clean and Fast Templates
AutoGenerated Site Map
Email Marketing Tools
Simple Payment Processing
Daily Website Backup
If your goal is to focus on all of the moving pieces of your ecommerce business—not building and managing your site—using a hosting service such as Volusion is the right solution as it makes it easy!
Chill out and enjoy what you love doing and Volusion will take care of the rest. With Volusion, spend less time publishing new updates and more time connecting with customers while growing your business.
Congratulations, Class of 2018 Online Store Builders!
As you can see, a lot of these online store builders are way cooler than I was in high school…
I mean, I guess it would not be that hard to be cooler, but let's do a quick recap:
There are tons of quality store builder options
Each online store builder has different strengths, talents and a specific target user base
Each online store builder offers tons of features to really build out a powerful ecommerce site
But mostly, you are in good hands with any of the above online store builders! Overall, they are great start on getting a professional and affordable service to get your ecommerce business off the ground in a matter of days. No more needing developers to custom build a site, you can do it yourself with any of these "class act" online store builders!
What are your favorite online store builders? What features and applications do you find helpful in adding to your digital storefront? 
On a fun note, what was your high school experience like? Did you have a funny label? 
The following two tabs change content below.
Cydney is a polka dot wearing business owner, photographer, cupcake enthusiast and writer, who through her work, shares her personal passions about visual marketing, branding and business strategy.
Latest posts by Cydney Hatch (see all)