You want to be number one on Google. When your business or landing page or product page or blog post comes in at the first slot for the keyword of your choice, it's more than about just getting bragging rights—it grants you instant credibility, the highest visibility possible, and the best chance at getting that click.
Google ranking, of course, is enormously important, because Google holds 80% of the global search engine market share, meaning they're dictating the majority of online traffic. Having a high ranking means you can get a bigger piece of that pie, helping your business to thrive.
With so much competition online in every field imaginable, though, actually ranking in that first, prime slot is an enormous feat. Your best chance at doing it reliably will be when you rank for your own branded terms, but even then newer sites are sometimes beat out by reviews of their business from higher domain publications or even their own social media links.
In this post, we're going to go over 7 concrete strategies you can use to improve your Google ranking and your standing in the SERPs, no matter how fierce the competition standing in your way.
1. Check Your Domain Authority
Domain authority is an important number, and it essentially tells you how you can expect to perform and rank in the SERPs. Created by Moz, this score will give you a number between 1-100, and it will take into consideration a number of factors that could affect your ranking like root domains, backlinks, and history of your site.
It goes without saying that domain authority isn't something that you can change instantly. Big, established publications have high authorities because they've been around awhile and have established authority in the industry. Newer businesses and those without much of a dedicated online presence are often on the lower end, hovering in at around a 20 or so.
There's some good news here: It's much easier to increase your score from the 20-30 range than it is to increase once you hit 80 and try to increase. It's a little like leveling up in a video game—the first few level ups are easiest, while it gets progressively harder the higher you go.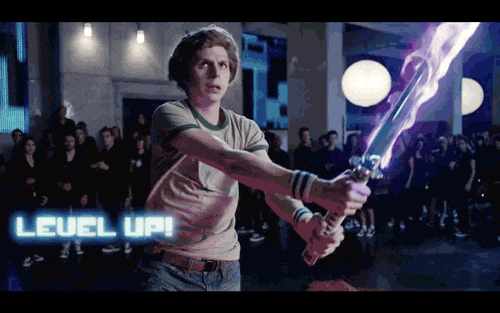 In order to increase your ranking on the SERPs and develop an effective keyword strategy, you need to know where you currently stand, because you'll have a hard time increasing your spot in the SERPs if you have a lower domain authority than your competition. Check yours here to see where you're starting at.
2. Use Content to Drive More Backlinks
Content marketing is one of the best ways to increase backlinks to your site, which will boost your domain authority by telling Google that other sites are finding your site valuable. It also gives you more chances to rank for more keywords, which will help you across multiple searches.
Content marketing typically takes the form of a series of blog posts, and posting several times a month is typically a good strategy. You can also create lead magnets with original content, like case studies or white papers that provide unique insight requiring people to link back to you when they discuss it. Agorapulse's Social Media Lab is a great example. They run tests and then publish the results in case studies that are available online for free.
While creating content for people to link to, make sure that you're maximizing its visibility to increase the likelihood that this happens. They can't link to you if they don't even know you're there.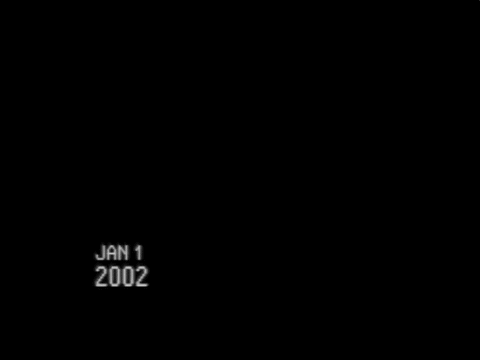 To help with this, make sure your content distribution strategy is on point. You can share the articles across social media, share it with influencers and ask them to check it out, and link to other sites to hopefully land on their radar. There's also the option to run ad campaigns promoting your content, giving it more visibility and clicks quickly.
If you aren't sure where you stand on your backlink power, you can use Site Audit tools to get a better idea. I personally like SEMrush's Backlink Audit tool for this. They'll show you the number of backlinks you have, and flag any "toxic" backlinks that could be hurting you more than helping so you can remove them.
3. Link Back to Your Own Content
In addition to keeping your fingers crossed that other people will link to what you're writing, you can also take fate into your own hands and do some of that yourself.
Guest posting is an outstanding strategy, because not only do you get to connect with a new, relevant audience, you also typically get at least one link back to your site. Typically this is guaranteed in the bio, though many pubs will give you one link to non-promotional content, too. So you're getting at least one and maybe two backlinks from quality sites. Since a diversity in backlink profiles is a plus, this will help you.
You should also link back to your own content, creating internal links to keep people bouncing around on your own site. Remember that you want them bouncing around on the site instead if bouncing off, which will increase high bounce rates that Google will see as a potential indicator of lower quality.
Increasing the average views per session will help you on the long run. I like to make sure that internal links are placed throughout a single post, adding a minimum of 3 and ensuring that there's at least one link at the beginning and one towards the end.
4. Optimize Everything for the Right Keywords
You should be optimizing each individual page for selected, well-researched keywords, and each page should get it's own primary target keyword to avoid keyword cannibalization.
The keyword strategy that you use, however, is important, and there are a few things to note when choosing the keywords you want to target. These include:
Basing your strategy on your domain authority. If you want immediate visibility in the SERPs but you have a domain authority of 16, you're going to want to look for the lowest competition keywords you can. Take your pick out of the low comp keywords and look for those that have the highest search potential out of the lot, and start there. You can still create content and pages for higher competition keywords and it can be shared elsewhere, but remember that you might end up on page 6 of the results.
Keeping search intent in mind. I have lots of clients who come to me wanting me to turn specific high volume keywords into content that I know won't do well because their post won't match the search intent. Someone searching for "social media agency" likely isn't going to want "10 tips to decide if starting a social media agency is for you!" because they want to find someone to hire. If your content doesn't line up with the estimated search intent, it won't matter how great you rank and you could see high bounce rates if you get the click.
Use diverse keywords. Shake things up, going for both long-tail and short-tail keywords. This will help you extend your reach and it will make it easier to target users in all stages of the buying process and funnel, which is important for marketers to accomplish.
Keyword research is going to be an important part of this process. Tools like Google's Keyword Planner can help a great deal, and pay careful attention to high search volume and competition levels intersect with potential search intent. It can be a complicated puzzle to look at, but making sure the pieces all fit together well is paramount to success.
And if you find keywords that you really, really, really want to target but know that you don't quite have the domain authority to rank for yet? Go ahead and add them to ad groups and create a Google Ad campaign just for that purpose.
5. Speed Up Your Site
Your site loading speed and page loading speeds should be top notch, because they both matter if you want to improve google ranking for any of your content. If your site—or any of the pages on it—are too slow to load, Google could actually dock you a few slots in the SERP. Google values user experience, and once you add in the fact that slower loading speeds could mean less crawlability, it's easy to see why this should be important to you.
Ideally, your site should be loading in absolutely no more than three seconds, and hopefully much faster than that. Mobile site loading speeds matter, too, so keep mobile performance in mind. You can check your loading speeds here.
You can decrease page loading speeds by doing the following:
Look for any errors that could be holding you back.
Choose the smallest file sizes possible; it's recommended to also enable compression, which reduces the file size of your large CSS, HTML, and JavaScript files.
Reduce the number of redirects happening to pages on your site.
Consider using a content delivery network, which stores copies of your sites locally to users.
6. Double Check the Technical
This strategy works along the same lines as the above, because the technical, behind-the-scenes part of SEO carries a great deal of weight, too. If there are technical issues on your site, it's going to impact your SERP position and sink your ranking.
Everything from broken links to URL canonization to indexing errors can cause problems with crawlability and your SEO ranking. It can be a lot to keep up with, so you can check out this post which details them, or use a Site Audit tool to look for and flag all the issues for you.
In addition to avoiding errors, you can also use some of that technical knowledge to your advantage. Adding schema markup to your site, for example, will offer more context about your site to both users and Google and can help you perform better in the SERPs. A little can go a long way here, especially because this is where your competition may be falling short.
Conclusion
Improving the Google ranking of your site and any of the content on it can allow you to reach users at multiple stages of the sales funnel and get them interested in what you can do for them. There's no substitute for stellar organic rankings, because they're free and far-reaching.
That being said, if you're struggling to improve your Google ranking and know it will take time to build up your domain authority, PPC search ads are a good option to boost your visibility in the meantime. These clicks definitely won't be free, but they can help bring traffic, leads, and sales to your site.
What do you think? Have you ever tried to improve your Google ranking? If so, which strategies did you find most effective? Share your thoughts and questions in the comments below! 
The following two tabs change content below.
Ana Gotter
Ana Gotter is a freelance writer specializing in social media and content marketing, though she writes on a variety of other niches and subjects. She can be contacted at anagotter.com.
Latest posts by Ana Gotter (see all)